Process Control & Automation
We are with you together with our industrial control and automation solutions which support GAMP5 and FDA standards.
ABT has developed its own industrial software library for purposes of standardization in industrial software, higher quality, more modular work and conformity to sector standards.
By this software library, where assistive code blocks which manages special function blocks and their relations for each automatic control device such as motor, valve or sensor are formed, our company is standardized completely in terms of software.
All of PLC and SCADA software, E-CAD drawings and international projects of BWT Pharma & Biotech and OVIVO Deutschland GmbH companies who are leaders of water sector are realized by us.
Which activities do you conduct?
We are here for you with our industrial control and automation solutions of GAMP5 standards. We present Industrial Automation PLC and SCADA Software, Start-up, Electric Cabin Drawings, Project Management, Integration applications and software solutions which are company Specific Industrial or for Information Technologies.
We are ready to serve you to meet your company's industrial needs. Increasing work load each year is an indicator of our customer's increasing satisfaction.
Which PLC systems do you use?
Regarding automation and switch devices, we use products of SIEMENS. We produce solutions in terms of Siemens WinCC/WinCC Flexible, TIA Portal, PCS7.
In addition projects we realized with Intouch systems since 2012 and Rockwell Automation since 2009 are usually projects which are based on software we program for outside of Turkey. Beckhoff is another one of industrial automation system we provide solutions.
Which fields are your projects for?
Fields of our projects depend to working field of last users of our global customers who are working with us.
These are usually fields such as ultra pure water production, storage and management for pharmaceutical and cosmetics sector, chemical and biological treatment, food, beverage, material flow systems and installation lines.
What are your reference projects?
Our software is working at world's giant company's production facilities in various countries. You can find some of short information about some of our model projects at our references page.
Procter & Gamble, Airbus, GlaxoSmithKline, Bayer, Nestle, BASF, Pfizer, Siemens, Bosch, BMW, Roche, Braun, Alstom, Coca-Cola, Shell, Novartis and RWE which are biggest of their fields are some of end user companies which use our software mostly in four continents.
What are advantages to work with us?
We present perfect solutions for your problems with our view which has a European view. Our partners awarded our success by starting meetings in order to form long run partnerships starting from the first project. Introduce to quality by working with us and take the opportunity.
What is the source for your view and approach?
Attention and seriousness we show at issues such as project documentation and validation in addition to quality and continuity of the services we provide are character and view which are results of harmony we had for hard work conditions of German customers since its establishment.
International Standards
Our company provides industrial software which supports relevant standards for our customers who would like to generate production and goods in accordance with FDA standards. Our company, developing validated software, directed towards both foreign and domestic market. ABT industrial applications are in accordance with GAMP5 standard.
E-CAD
Electric flow diagrams of automation system are prepared by E-CAD department. Electric devices and circuits which are available are drawn at control cabin of devices. In addition inner and outer configuration of control cabins arrangement is designed. E-CAD department works with E-PLAN P8 program and it has the qualification of being first company to use this program in Turkey for the first time.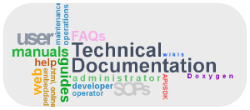 Documentation
Technical guide and test documents which tell about process details of industrial facilities are formed in English and German languages. Documents are prepared in accordance with format that customer requested, in accordance with technical schemes such as R+I and document coming from the customer.