Hayat Kimya
Monorail + Data Acquisition | Kocaeli (Turkey) - 2012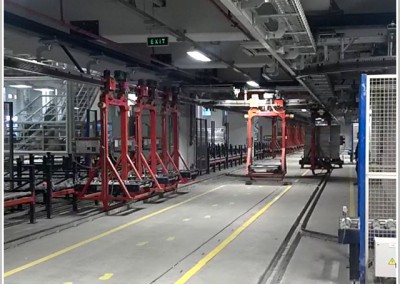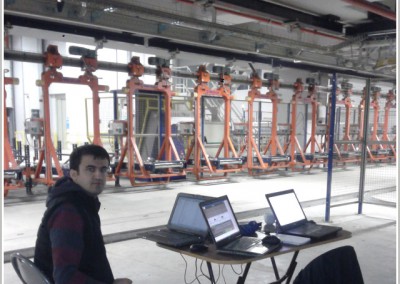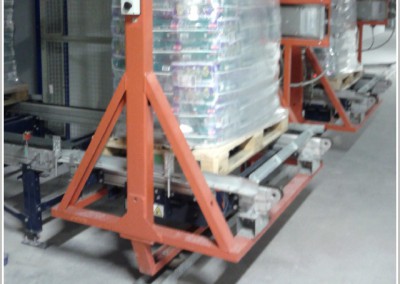 Service is provided to main contractor company MECALUX with GRENZEBACH company of which we are representative during putting into use and automation of "Electro Monorail System" system which is one of the most important parts of elevated storage system which locates at Hayat Kimya Kocaeli campus.
LJU products of GRENZEBACH group of companies and SIEMENS automation products are used in the system. Each floor communicates with 17 PLC in total with Profinet and Profibus communication system and numerous telegram communication is performed in order to reach intended capacity with WMS "Warehouse Management" system. In general system capacity is 450 pallets/hour and it is the biggest elevated storage in Turkey and second biggest elevated storage in the world.
There are EMS system at the system at two separate floors and there are 30 tramways and 13 shunters on the 1st floor, 25 tramways and 13 shunters on the 2nd floor. Each floor has a monorail that is 500 meters length and it works according to closed circuit. Our company has licensed PLC Recorder in order to record telegram communications and archive them.